The Quick and Easy "Classic"
By the time lunch making rolled around last night, I was exhausted. Gotten up at 2:30 for work, went to my full day there, then rushed to an ultrasound appointment, spent way too long at the bank, and of course nabbed monkey from school, and went to game night which I have been missing. Was a nice day but oh so tiring! My awesome husband stepped up to make a lunch for me since I was so tired so he decided to ''go with the classic'' sandwich. :-P All I did was tell him what to put with it. He even took the picture. :-)
IN THIS LUNCH:
Whole Wheat Bread with Sunflower Butter & Blackberry Jelly,
Tillamook Pomegranate Blackberry Yogurt w/ sliced almonds,
Raisins and one prune
100% Juice Box (not pictured)
This lunch is part of the 15 minute Friday link up. Make sure you check out all the other fantastic lunches.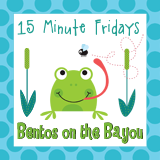 Happy Packing!